Recent Updates
[2022/01/17]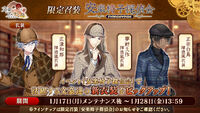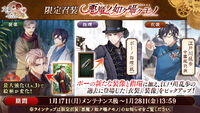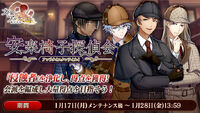 [2022/01/10]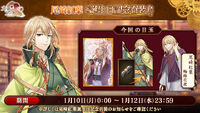 [2022/01/05]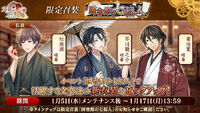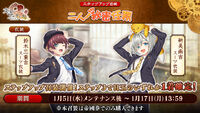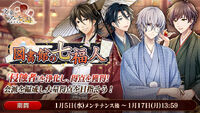 [2022/01/04]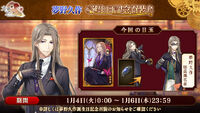 [2022/01/01]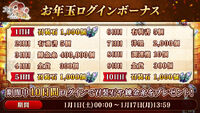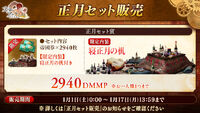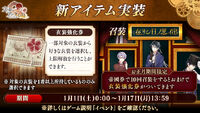 New Year's Login Campaign has begun and will run until 2022/01/17 13:59 JST. Visit the page for details.
A limited item set to celebrate New Year is available for purchase until 2022/01/17 13:59 JST.
A new item "Outfit Strengthening Ticket" (衣装強化券) has been implemented. The ticket allows player to choose an outfit they already own to perform levelcapping/strengthening on the selected outfit.

Until 2022/01/17 13:59 JST, all paid 10-rolls done on the permanent memoria banner Memories of Days Bygone will give one ticket each 10-roll. The ticket(s) must be used by 2022/06/30 23:59 JST.
Upcoming Content
[2022/01]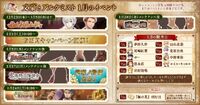 The schedule for upcoming events in January 2022 has been released.
Older Updates